Your Amish made dining chairs will set the mood in your kitchen or dining room. Style. Choose  chairs that fit your life. Easy going and comfortable country /traditional styling or formal or contemporary styling. You can be assured that whatever your choice your chairs should last a lifetime.
Solid hardwood. Screwed and glued with dowel or mortise and tenon joints should not loosen up under normal use. Fine furniture finishes to match your table set. Add contrasting stains to a seat or leg set if your choose. or , for added style, include fabric or leather seating you can select from a wide variety of patterns and colors. We can even upholster chairs using fabrics that you supply.
This Link will Browse Amish Solid Wood Chairs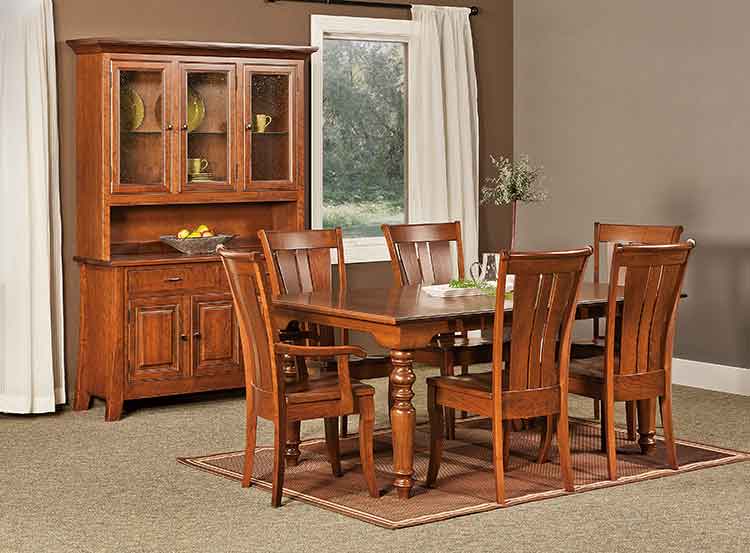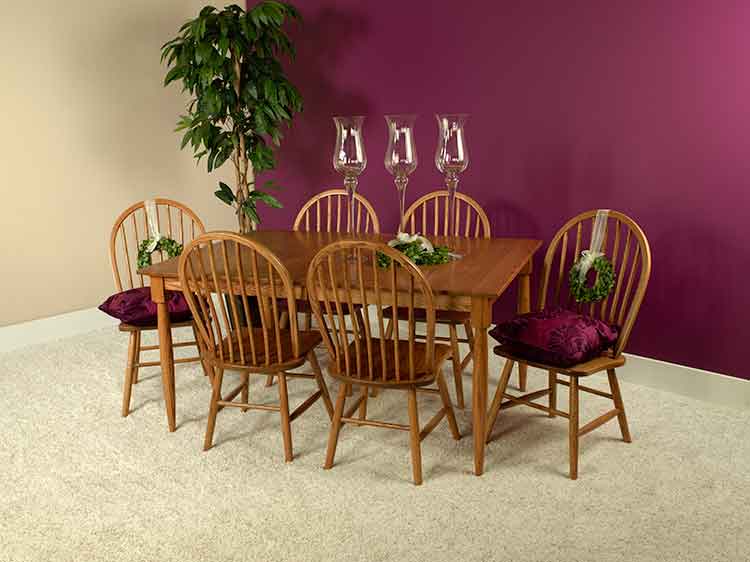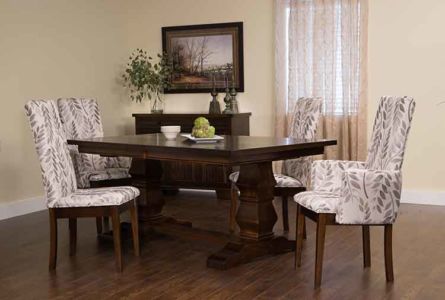 One story we often tell in the store on dining chairs and how they last, is that in our more than 30 years as a brick and mortar Amish furniture store front, we have not had to replace more than a half dozen dining chairs our of the thousands we have delivered. And those few were to to extremely unusual circumstances. And we took care of those and still have them as happy returning customers. So, rest assured that you can safely consider purchasing from us. We have a even longer family experience in retail and know the value of satisfied customers. Look over our on line offerings and the order online or give us a call.
The Wood Loft
1-888-321-Wood